Who's Hot and Who's Not
How to get in on the bullish photo market, when to get out, and what's on the horizon.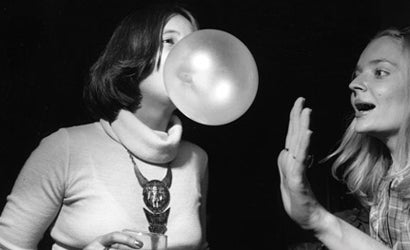 The housing market collapse has in turn made the stock market a roller-coaster ride for investors in recent months. But if you leave Wall Street behind and head uptown to the art galleries in Chelsea and SoHo, you will see something of a gold rush. In an uncertain time, art has proved to be a stable part of investment portfolios. The photography market in particular still seems to be in a flat-out sprint. While it's certainly wrong to speak of art as a commodity, to be traded like pork bellies, the photo market has no doubt been lifted in recent years by new kinds of collectors — hedge-fund managers with millions to burn from year-end bonuses. Some choose new Maseratis, but many have moved into art. Other speculators have raised capital from Wall Street investors in order to buy photography. Does that mean the photo market is a bubble about to burst? Probably not, because most people still buy art simply to enjoy it. Assuming the deficit, the trade imbalance, the falling dollar, and rising oil prices don't swamp the economy, photography remains a good buy in general. But some buys are better than others.
Click here to launch a gallery with our recommendations on what to buy, hold and sell.