Portfolio: Photographers Who Rock
The bond between photography and music goes deep. You've seen images of rockers who take pictures. Now meet photographers who … Continued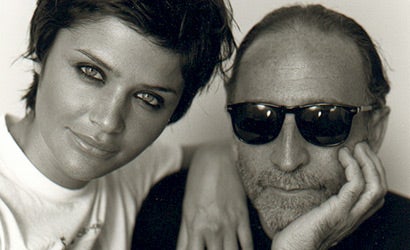 The bond between photography and music goes deep. You've seen images of rockers who take pictures. Now meet photographers who make music…
Advertising photographer Jacques Olivar has been a flamenco guitarist since he was a child watching his mom dance the soleá.
"Both photography and music come from the feeling of needing to create and the pleasure of being creative. The music I play is very traditional, from the south of Spain. That's my life, where I'm from. The pictures I shoot are inspired by American movies and images — that's my kids' life. If you look at Paco de Lucía and Camarón de la Isla, they did new, modern things in flamenco, but with traditional roots. You strive to be of the moment, but youv have to come from somewhere or you stay one month and then it goes, like a shooting star. In Africa they say that when an old man dies, a whole library burns. That's the story of our culture."
— As told to Judith Gelman Myers
Click here for more images of Photographers Who Rock.