Photographic Bootcamp
The Department of Defense's annual photo workshop draws top instructors from the civilian world.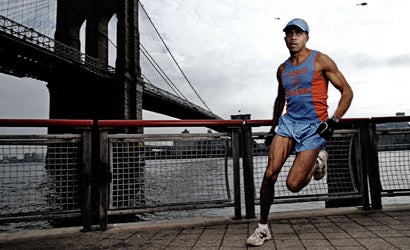 One of today's top photography workshops is also one many photographers have never heard of. The Department of Defense Worldwide Military Photo Workshop is only open to military photographers — but its instructors and facilities rival any workshop in the civilian world.
The sixteenth annual DoD photo workshop was held this year from June 2 to 7 at the well-stocked facilities at Fort George G. Meade, Maryland. Ft. Meade is home to the Defense Information School, which handles photography, video, and public affairs instruction for the entire military and hosts the workshop every year.
Conceived as a stepping stone between the basic training all military photographers receive and the one-year military photography program at Syracuse University, the DoD workshop draws its instructors from the cream of the professional photographic crop, and has turned out many Military Photographers of the Year (Stacy Pearsall, the first woman to win it twice).
After submitting their portfolios, 25 students were chosen to participate in this year's workshop, which is free for participants. For the six-day workshop, they were split into five teams of five and assigned photographic stories, often with multimedia elements, which they produced by the end of the week. An advanced team, led by renowned LIFE magazine photographer Joe McNally and Strobist.com guru David Hobby, focused on lighting techniques for six students who had participated in previous workshops.
The DoD workshop's list of impressive instructors does not end there. This year's teams were led by Magnum photographer Eli Reed, San Diego Union-Tribune shooter and former Military Photographer of the Year Ernie Grafton, former director of photography for the Indianapolis Star Chip Maury, Washington Post staff photographer Preston Keres, and professional commercial photographer Greg Hren.
In fact, the workshop's staff is so impressive it had begun to work against itself. "We found that some of the students were intimidated by the civilian faculty," explains Ken Hackman, director of the workshop as well as the Military Photographer of the Year competition. A few years ago military photographers who had gone through the workshop were recruited as mentors to help facilitate communication between instructors and students.
One such mentor, Coast Guard Chief Public Affairs Specialist Tom Sperduto, participated in the workshop in 2001 and remembers the experience as nothing short of life changing. "I expected [workshop instructors] to go, why are you in the military, why don't you come work for me," he remembers with a laugh. "I went there and I found out I wasn't a great photographer; I didn't know what great photography was. I just knew I really liked taking pictures."
Now when Sperduto attends the workshop he can show students the images he made for his workshop assignment, as well as the ones he's made since, including widely published images from Ground Zero, big-name editorial and commercial photography, and a recent advertising shoot for the Coast Guard.
"My understanding of photography was taken to another level [at the workshop]," says Sperduto, who has won several top honors at the Military Photographer of the Year competition. "It was about putting your heart into a photo and making a relationship with people."
Of course, Sperduto and other workshop participants don't just make connections with their subjects, they also get a chance to know top professional photographers in a one-on-one setting. Having become close friends with his former instructors, including Maury, Reed, and Nikon technology representative Anne Cahill, Sperduto still looks to them for photographic advice. "The workshop never ended for me," he says.