Pentax Announces Price Drops
Save money when you purchase the Pentax K20D or the Optio W60.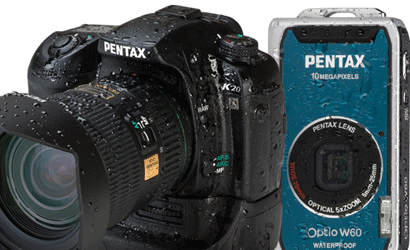 Pentax announced a price drop today for two of its cameras. For an MSRP of $999.95, you can purchase Pentax's 14 megapixel digital SLR, the K20D. Among other features, the K20D offers a weather-resistant body, a three-step dust reduction system and built-in image stabilization.
The price of the compact Optio W60 is now $299.95. Available in silver or blue, the 10 megapixel W60 can be used underwater for up to 2 hours at a depth of 13 feet and features a wide angle (28mm) 5x optical zoom lens.
For more information about the K20D go to: www.pentaxslr.com. Details about the W60 can be found at: www.h20camera.com
www.pentaximaging.com