Hahnemuhle Announces Gallerie Wrap System
Do-it-yourself Gallerie Wrap will launch at Photo Plus Expo.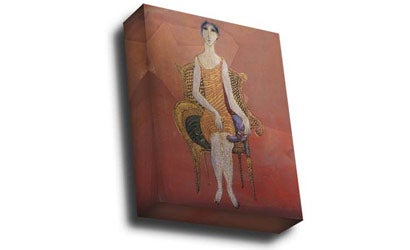 Hahnemuhle will launch a Gallerie Wrap System at this month's Photo Plus Expo. Using this system, images printed on canvas can be stretched and wrapped around frames, with portions of the images on the sides. The technique is similar to the method used by painters to prepared canvases for display. Hahnemuhle estimates that, after a little practice, it will take only about 5 minutes to complete a wrap with this do-it-yourself product.
The system consists of stretching bars and the components needed to attach the canvas. Standard bars offer a frame depth of 1 1/4″ tall and are available in 9 different lengths ranging from 8-inches to 24-inches. , The PRO bars provide a depth of 1 3/4″ and will be available in 8 different lengths ranging from 20-inches to 60-inches.
Pricing and availability will be announced at Photo Plus Expo.