Getty Awards 2007 Editorial Photography Grants
Getty Images announced three $20,000 grant winners to pursue documentary photography projects in three continents.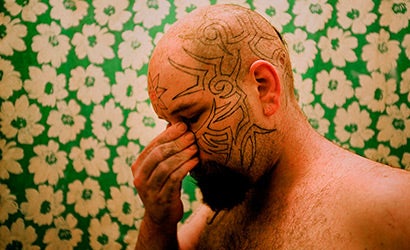 Three international photojournalists were awarded the Getty Images 2007 Grants for Editorial Photography Thursday, during the Perpignan International Photojournalism Festival in Perpignan, France. Jonathan Lowenstein of Chicago, Leo Maguire of Bristol, England, and Jonathan Torgovnik of New York were selected from over 120 photojournalists from 37 countries who submitted entries.
Each photographer will receive a $20,000 grant to pursue their respective proposed documentary photography projects as well as editorial support from Getty Images photo editors. The winners were selected by a group of four independent judges including Michele McNally of The New York Times, Elisabeth Biondi of The New Yorker, Paolo Pellegrin of Magnum Photos, and W.M. Hunt of the Hasted-Hunt Gallery in New York.
Chicago based photojournalist Jonathan Lowenstein plans to continue his documentary project, "Shadow Lives USA," following undocumented Mexican immigrants entering the United States illegally in search of work. Lowenstein has already begun work on the project and has built relationships with individuals residing in the U.S. illegally. He plans to complete work on his project over the next year.
Bristol, UK based photojournalist Leo Maguire's grant will enable him to document the world of Gypsy bare-knuckle fighters in England. An incredibly violent sport, many fighters would rather die than risk their reputations. In his photojournalism project, "Lords of the Lane," Maguire will also follow fighters into their everyday lives, documenting their interactions with family members and others not involved in the fight.
Jonathan Torgovnik, a Getty Images contributor based in New York, will travel to Africa for his documentary project, photographing and interviewing 50 women who were victims of rape during the Rwandan genocide in the early '90s. Torgovnik wishes to give a voice to the victims and survivors of the Rwandan genocide and hopes to bring attention to the current crisis in the Darfur region of Sudan.
All three photographers, along with previous 2007 grant winners Ziyah Gafic and Christopher Anderson, will work with Getty photo editors throughout the process, receiving guidance and feedback along the way.
In addition to their grant, recipients are given the opportunity to sign a one-year exclusive rights deal with Getty Images, making their work available to Getty's customers. For more information about the grant and application process, interested photographers can visit Getty's website.