Peak Design Releasing Lens Changing System to Kickstarter Backers First
The Lens Kit and the CaptureLENS aim to make changing lenses less stressful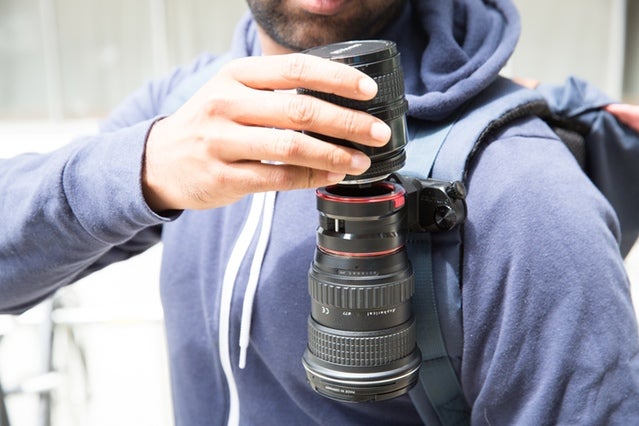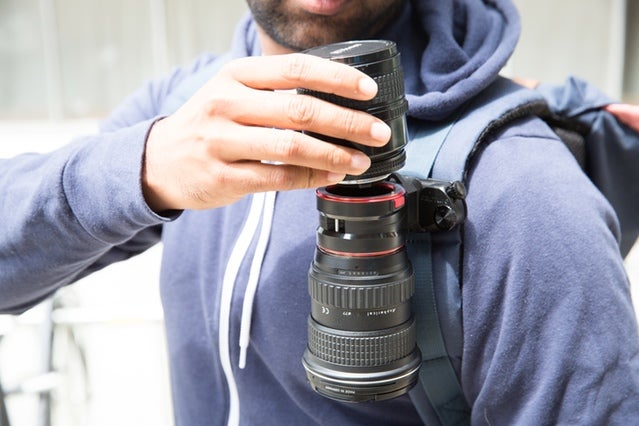 I've changed lenses hundreds—maybe even thousands—of times in my life and doing it on the fly still feels pretty awkward. The new products from Peak Design were created to alleviate that problem, and they're offering them exclusively to backers of their latest Kickstarter Project.
The CaptureLENS and Lens Kit systems are basically double sided lens mounts that attach to Peak Design's straps and clips. One side holds your extra lens, while the other side is open. That way, when you take the lens off of your camera, you have a secure place to put it.
The CaptureLENS is attached to a Capture Clip, so you can attach it to a backpack strap or a belt or whatever else you have. The Lens Kit doesn't come with the clip, so it's cheaper and easy to integrate if you're already a Capture Clip user.
For right now, you can only order the kits by adding onto a pledge to their Kickstarter for the Everyday Messenger camera bag. The Lens Kit is $40 and the CaptureLENS is $80. You can wait until 2016 to order either one, but the price will likely go up by roughly $10 or more.
You can get them in Canon, Nikon, and Sony E mounts.
It's a clever idea and one that addresses a very annoying problem, so I'm interested in trying it out. A part of me is a little concerned about having my extra lens dangling on the outside of my bag with just a mount to hold it, but I've always found the Capture Clip to be very solid, so I'd likely get over it.