Panasonic Introduces Lumix FZ2500 With 1-Inch Sensor And 20x Optical Zoom Lens
A worthy update for the FZ1000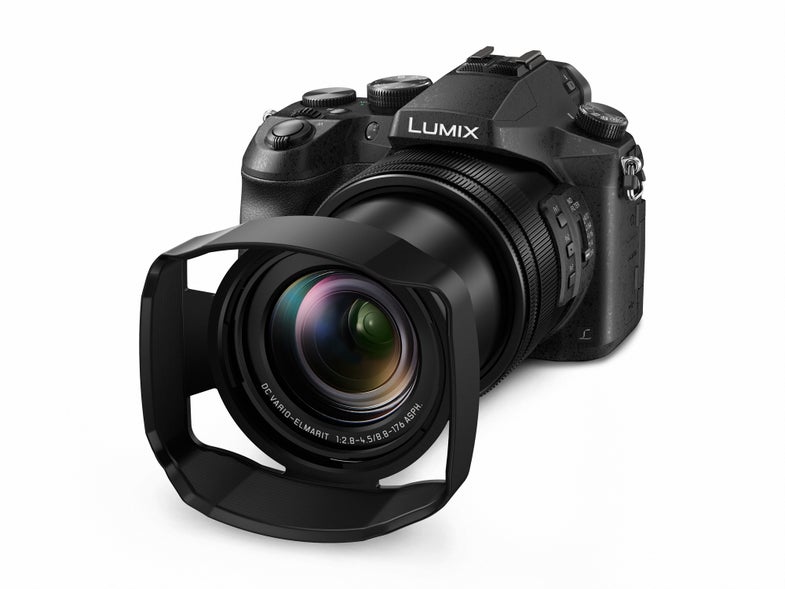 Photokina is in full swing here in Germany, and Panasonic has just announced its new FZ2500 fixed-lens camera, which has many of the same features as the popular GH4 Mirrorless camera. Here's a rundown on the features.
At its core, the FZ2500 has a 20.1-megapixel, 1-inch sensor paired with Panasonic's Venus image processing engine. Combined, they give the new camera a maximum ISO of 12,800, and burst rates up to 12 fps with focus locked and seven fps with focus tracking turned on.
All of that imaging tech sits behind a fixed 20x zoom lens with a full-frame equivalent field of view of 24-480mm with a maximum aperture range of f/2.8-4.5. The FZ2500 has a series of built-in neutral density filters to maximize flexibility in terms of shutter speeds and apertures.
In many ways, this camera really is like a miniature version of the GH4. It has a built-in microphone jack, as well as wifi connectivity and high-quality 4K video capture in true Cinema 4K.
At least on paper, it looks like a very worthy update for FZ1000 that came before it. Be sure to follow this page or follow us on social media for some first impressions from Photokina 2016.