Kickstarter: ONDU's Mk II Pinhole Cameras Have A Durable New Look
The company turns to Kickstarter for their second pinhole line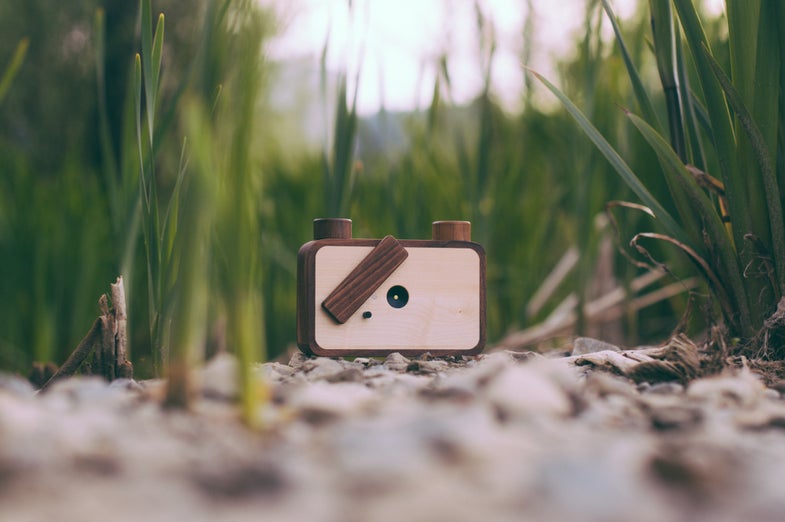 ONDU has returned to Kickstarter with a new and improved line of pinhole cameras and surpassed their $20,000 funding goal in only two days.
Initially launched on the crowd funding platform two years ago, the brothers behind ONDU have returned with a more durable pinhole camera. The new version of the cameras will be made with FSC certified walnut and maple wood to create a darker design that will last longer without collecting stains and scratches. The ONDU Mk II will also have updated wooden joints, 14 magnets to easily hold the backplate in place, laser-engraved field-of-views, a leveling bulb for panoramas, a stop pin to stabilize the shutter for clearer exposures, improved pinhole sizes, and a smoother winding mechanism.
The ONDU Mk II comes in a variety of sizes and focal lengths and depending on the model purchased can shoot 35mm film, 120 film, 4×5, 5×7 and even 8×10.
A number of the early bird rewards for the ONDU Mk II have already sold out, but for a pledge of $60 or more you can snag an ONDU 135 Pocket and for $70 or more an ONDU 135 Panoramic. More expensive pledges will get you the larger format cameras. All cameras are double coated with natural oils and beeswax for extra protection and come with a carrying case.
Production on the cameras is set to begin this August, and should be ready to ship by next fall.