Nova Bluetooth Flashes Promise Complex Off-Camera Lighting for the iPhone
You can remotely control up to 10 lights at a time with an iPhone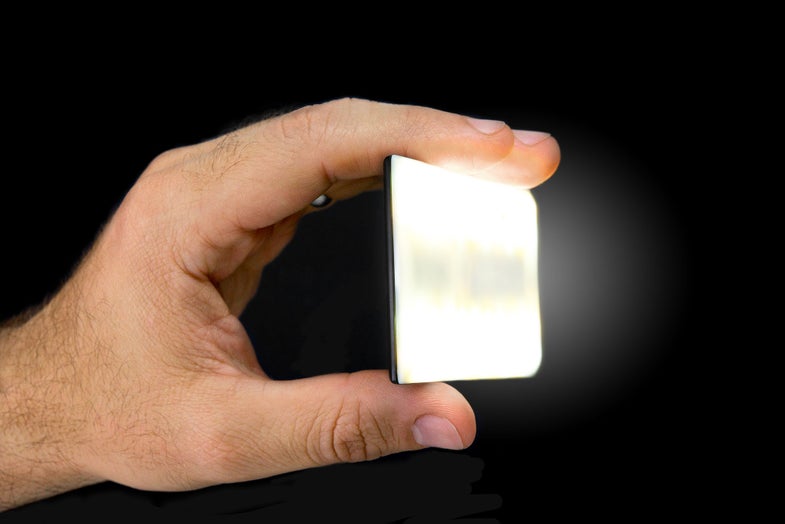 Flash is one area where smartphones haven't even come close to catching up with traditional cameras just yet. Nova, however, has introduced some new technology that allows you to sync and control up to 10 of their LED "flashes" to an iPhone camera in an effort to create more studio-like setups.
The Nova flashes are about the size of a stack of credit cards. Each one weighs about an ounce and costs around $60 (Or, you can pay $177 for the new four pack). Using a Bluetooth connection and the latest version of their app, you can actually remotely control up to 10 of the lights remotely before taking the photo with your smartphone.

These are LED flashes, not the xenon kind with ultra-short flash durations, so don't expect them to freeze action like a normal strobe would. You also shouldn't expect them to overpower the sun. But, if you're realistic about your expectations, this is actually a very cool idea. Getting into lighting is a natural progression when learning about photography, so it's good to see more options for those who choose to stick in the smartphone realm.