Photo Inspiration: Skiers Blast Through Clouds of Color in Slow Motion
This video from Red Bull gave us all kinds of ideas for shoots of our own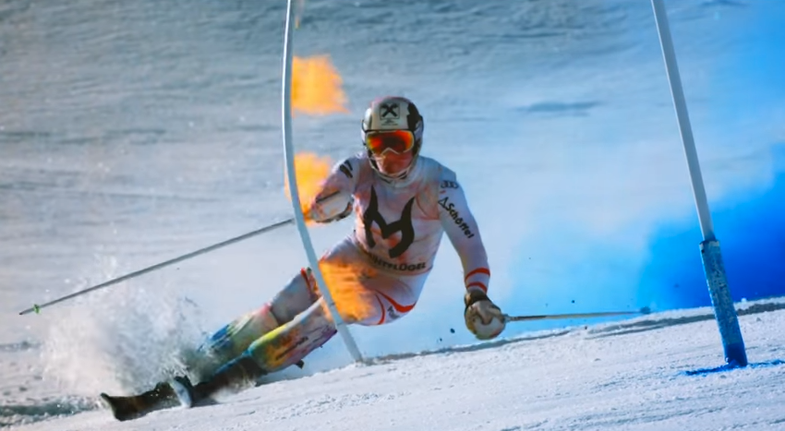 Here on PopPhoto.com, we post a ton of how-to articles and other stuff to get you motivated to go out and shoot. But, personally, I like to draw photography inspiration from a whole range of sources, not all of which are purely photographic. So, going forward, we're going to be opening up the scope a little bit to include awesome projects that make us feel inspired to go and work on our own craft, whether they're videos, fine art, or anything else that gets ignites the creative spark.
This awesome video is from Red Bull and depicts champion skier Marcel Hirscher shredding a downhill slalom course on which the poles have been filled with colorful powder. The whole thing is filmed in pretty stellar slow-motion, so the plumes of colored dust look pretty fantastic as they explode.
Sure, they probably used a very expensive slow-motion camera to film this, but you could also likely create some pretty intense still shots using a similar technique. Just make sure you have permission before you go throwing colored powder everywhere and also be sure to protect your camera. That powder can be very, very harmful to the camera, so if you're planning on photographing a color run or something of the sort, opt for a long lens and lots of room between you and the clouds.