This Octopus Learned How to Shoot With a Sony DSC-TX30 Camera
Rambo the octopus is the highest paid 8-limbed photographer in the biz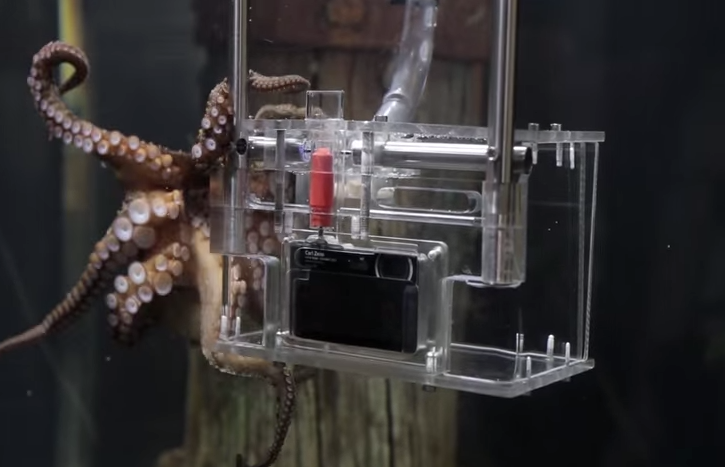 Animal trainers at Kelly Tarlton's Sea Life Aquarium in Aukland, New Zealand have trained Rambo the octopus to photograph anyone who stands in front of her tank using a Sony DSC-TX30 in a special octopus-friendly rig.
Trainer Mark Vette said "when we first tried to get [Rambo] to take a photo, it only took her three attempts to understand the process." The Sony is built to be shock and water resistant, and is held in a special rig made just for Rambo. The rig allows Rambo to push down on a red shutter button to capture the images.
There is a backdrop in front of Rambo's tank for visitors to pose in front of, and each photo goes for $2 and directly benefits the aquarium.
Who knows, with a little more practice we might be seeing some of Rambo's shots on the pages of our magazine soon.