If This Arkansas Bill Becomes Law, It Could Make Street Photography Illegal UPDATE: Veto!
This new bill could put an end to street photography in the state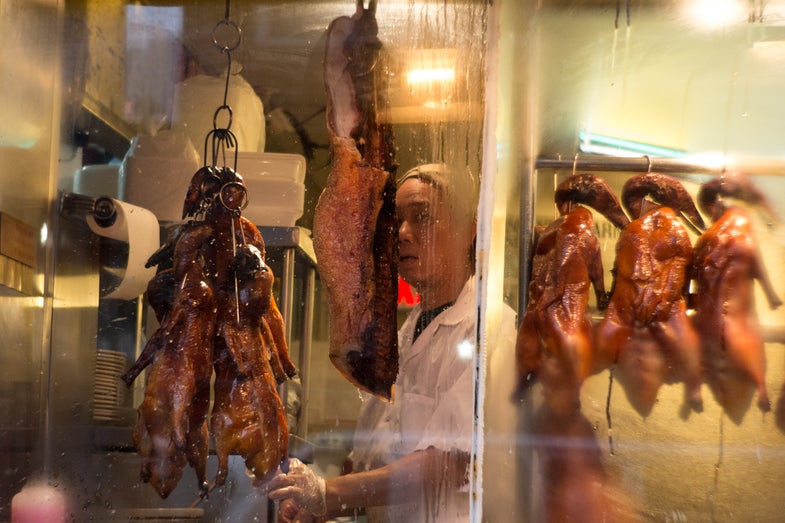 UPDATED: Arkansas's Governor Asa Hutchinson vetoed SB-79 last night. In a letter to the Arkansas Senate he wrote that he vetoed the bill because, "in its current form it is overbroad, vague and will have the effect of restricting free speech." Read the full text of his letter here.
Arkansas Senate has been working to pass bill SB-79, named the Personal Rights Protection Act, which claims to protect citizens privacy rights when in public. While this is essentially true, it would also make street photography impossible without breaking the law.
Because of this, prominent photography groups are taking action to stop the bill before it becomes law in the state of Arkansas.
One of these groups, The American Society of Media Photographers (ASMP), has issued an advocacy alert on their site, prompting their members to action.
The ASMP writes, "The implications of this bill are staggering. For example, an image showing recognizable people posted to the Internet for a use that would not require written consent anywhere else in the world could leave you open to a lawsuit just because someone in Arkansas could view it online."
The group goes on to say, "SB-79 places an unprecedented burden on all photographers whose work could be viewed within the state of Arkansas to either get explicit consent from every individual whose likeness appears in all of their photographs or risk defending themselves in a lawsuit where they will have to shoulder the burden of proving the use of their photographs qualifies as an exempted use."
The bill must be vetoed by March 31st, 2015 in order to stop it from becoming a law. If you want to take action, follow the instructions here.