'200 Orbs' Photo Sets a World Record for Light Painting
An ambitious project produces an impressive photo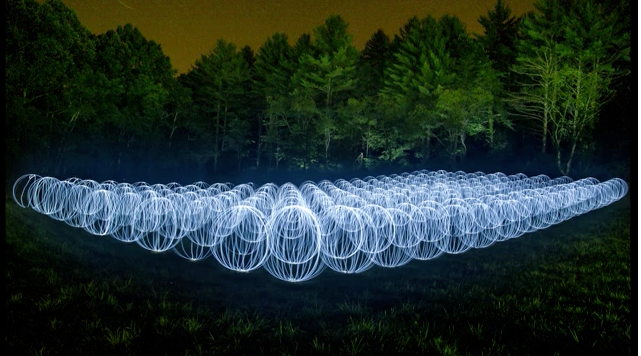 If you're a photography enthusiast, there's a good chance you've messed around a little with light painting. But, while some of us are waving a flashlight around in the dark, serious light painters are making cool pieces like this world record image.
The photo is made up of 200 individual "orbs" that were created using a special spinning tool created specifically for crafting the effect. Lots of planning went into the shot and the behind-the-scenes video posted below is a testament to how much work it takes to make something like this.
If you want to try some more subtle light painting techniques, you can check out this awesome tutorial.