This Service Guarantees Rain-Free Wedding Photos for $100K
A cloud-clearing company tells us the sky is no longer the limit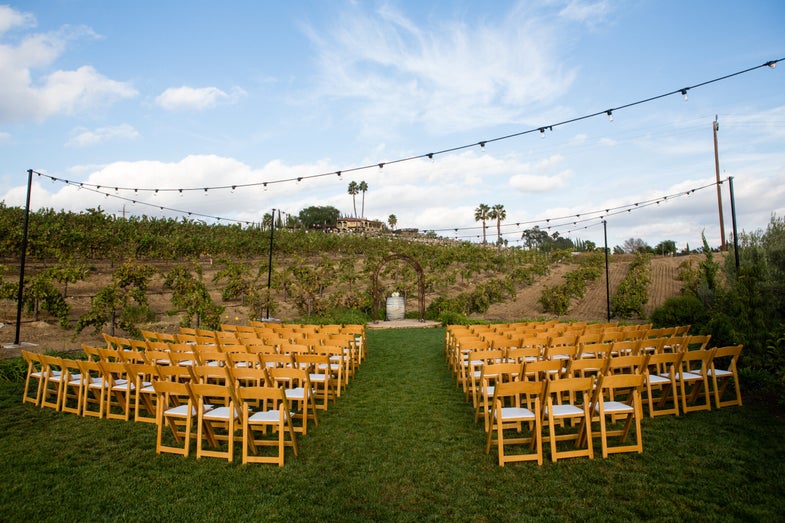 Worrying about the forecast on your big day? A company called Oliver's Travels has a $100,000 solution for you.
The company is currently available to customers who are planning a destination wedding in France, but they plan to expand to the UK and Italy if the concept takes off.
They offer a cloud clearing service that ensures your perfectly-posed photos won't turn into soggy messes. The company uses a process called "cloud seeding," which involves an airplane releasing silver iodide (a chemical compound) into the clouds. The chemical causes the clouds to quickly create rain, and then disappear completely.
While a guaranteed rain-free day to shoot outdoor portraits seems tempting, this service comes with a steep price tag and some unpredictable environmental repercussions.
The company claims this process does not harm the environment, but this is the first time that cloud seeding has been used for weddings. Not having the data to back up its safety, it could end up being riskier than just crossing your fingers for sun.
You have to book the service three weeks in advance and there are no refunds, so if it happens to be miraculously sunny at the time of the ceremony, you're basically paying a tenth of a million dollars for nothing.
While it is pretty amazing that you can now personally manipulate the weather, we might recommend investing in a tent, unless you want your forecast to read: really, really broke.
From: The Knot