Kickstarter: Vela One, the World's Fastest LED Flash
Capture speeding bullets and explosions at 1/2,000,000 sec with this LED flash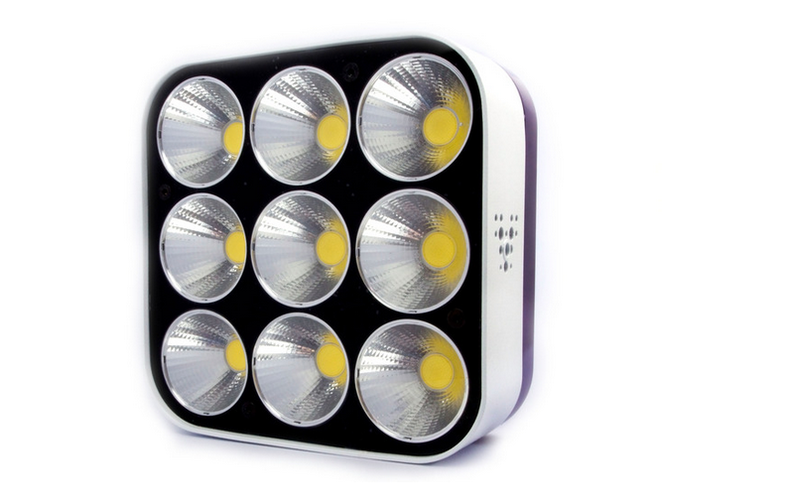 A new product from Vela Labs wants to make it easier for high-speed photographers to capture extremely fast moving objects—think bullets ripping through melons and playing cards. The Vela One, currently raising funds on Kickstarter, bills itself as the world's fastest and most affordable LED flash with a starting speed of 1/2,000,000 sec—100 times faster than a speedlight.
"Before now faster meant expensive, dangerous and hard to use," Matt Kane, the creator of the Vela One says in the fundraising video. If you pledge soon you can pick up a Vela One for £465 ($725.90 USD)—only a few hundred more than a nice speedlight.
Fast enough to capture a bullet ripping through a tomato.
The Vela One has nine LEDs that emit a million lumens and are protected by a panel of polycarbonate. A set of knobs on the back of the Vela One allow you to control the number of shots you will take, the length of the pulse and adjust the interval between shots. It runs on four AA batteries and a 3.5 mm input makes it compatable with most flash triggers.
Vela Labs has already raised £20,042 of their £25,000 goal and still has 17 days of fundraising ahead of them. Check out the campaign here.