A look inside the life of adventure photographer Jimmy Chin
It seems impossible not to like this guy.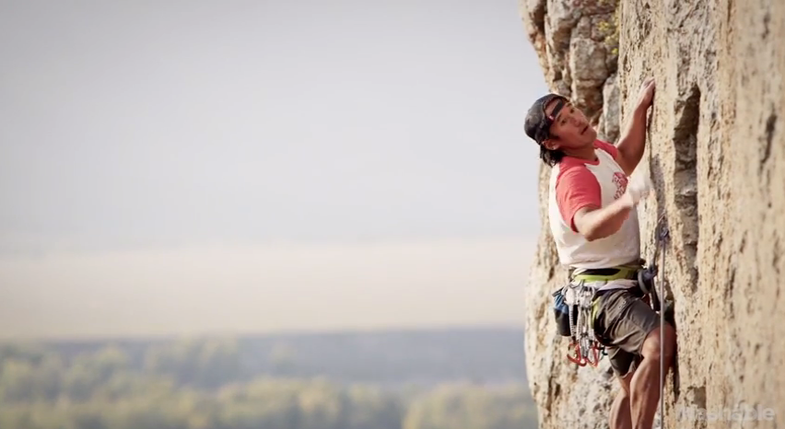 I was lucky enough to interview adventure photographer Jimmy Chin a few years ago for a story in Popular Photography's print edition. One of the things that really stood out about him to me was his insane level of genuine enthusiasm. Mashable has put together an excellent video that documents what it's like to live in Jimmy's climbing shoes. Watching it has made we want to get up from my desk, grab my gear, and go shooting. It will likely do the same to you.
The video itself actually has very little to do with photography. It focuses much more on Jimmy's lifestyle as well as his general outlook on the world, which is every bit as mellow and laid back as you might expect.
It's also worth noting that he has a huge rock wall in his home.
Overall, the video speaks to the level of passion that Jimmy has and that's one of the things I think we can lose sight of from time to time. It's easy to do with all of the responsibilities we face every day, but this is a nice reminder of just how powerful real passion can be.
So, watch the video and try to feel inspired. Or, if you're like me, feel a little ashamed because you ate a giant sandwich for lunch and then sat in an office chair writing copy and editing photos for 10 hours or so. Either way, try and draw some inspiration from it.