Amazon Prime Now Includes Unlimited Photo Storage Including Raw Files
The $99 annual fee now includes unlimited photo storage in a slick interface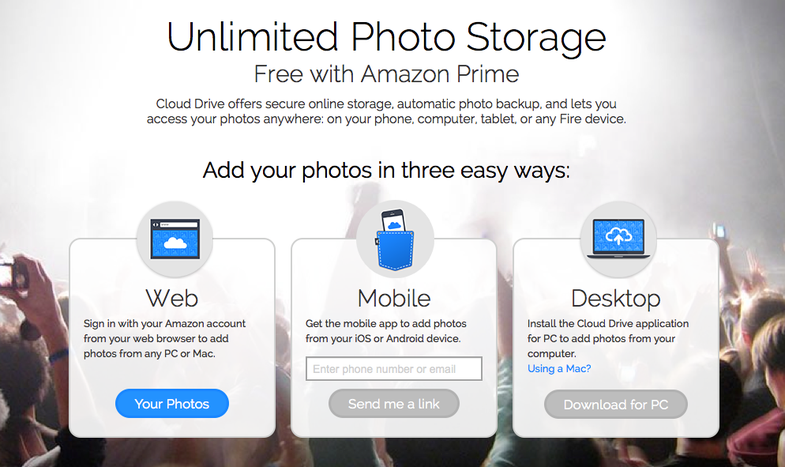 There are officially a lot of different places you can store your photos in the cloud. Now, Amazon is offering unlimited photo storage to members with active Amazon Prime accounts through their Cloud Drive service.
The browser interface is very slick. Like with many other services, you simply drag and drop your photos into the window and they're sent flying up into the cloud where you can browse them in a very nicely-designed layout.

There's also an Android and iOS app that lets you sync your photos from your phone and browse all of your saved stuff remotely.
The fact that it works with raw files and even shows you previews really is impressive. It takes a little time for it to figure out the preview, but I was impressed when I saw it pop up.
When you add this to all the other stuff you get with Amazon Prime, it really does seem like a pretty crazy deal. Flickr gives you 1 TB free, but doesn't support raw files, and other services like Dropbox and Google Drive cost more in terms of storage. Of course, they also offer more robust sharing options, but if you're looking for pure storage, this seems like a pretty good and affordable solution, even if it's just acting as the backup to the backup.