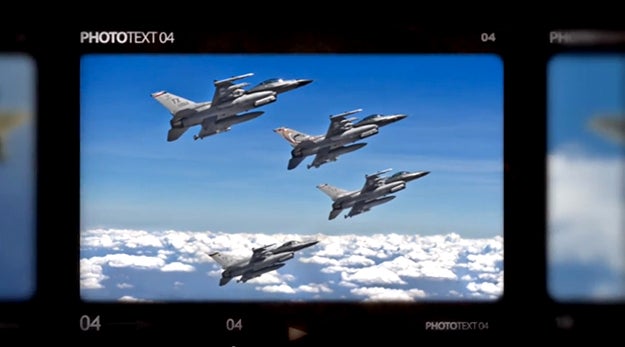 Liz Kaszynski is one of 10 commercial aviation photographers employed by a company that manufactures fighter jets, tasked with capturing slick promotional photos of the F-16, F-22, and F-35 in action. She shoots HD video and stills of the planes from the back of a fighter jet herself, trailing flight tests and training missions set against the backdrop of mountains, deserts, and oceans.
The jets she photographs have been targeted by critics as wasteful government defense spending, so part of her job is to capture spectacular scenes that may counter some of the negative publicity.
"You're looking to get the dynamic action shots," she told the Washington Post. "You want them maneuvering. You want them going vertical, popping their flares, showing the excitement of what fighter jets do."
All that requires a good deal of communication and staging between Kaszynski and the flight crew. Having gone through the same physiological training as the pilots, she sometimes spends upwards of three and a half hours in a cockpit calling the shots on aerial formations. In the video below she discusses the perks of what she considers a photographer's 'dream job'.
[Via: PetaPixel]