This Tiny Lego Creation Is a Working Pinhole Camera
You're going to need some really tiny photo paper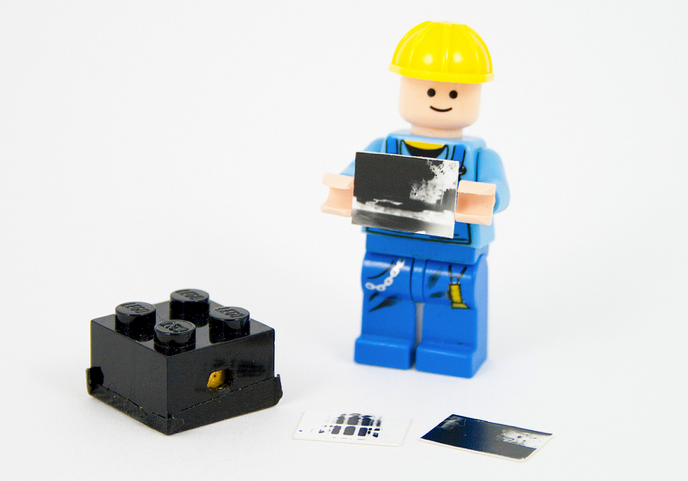 I don't typically approve posts about Lego cameras here at PopPhoto.com. Sometimes they're cool, but often I feel like it's a concept that has been done completely to death. This Lego Pinhole Camera, however, by Ryan H. Eldeem is a different story.
It's made from pretty much a single 2×2 brick. It's one of the bricks that was easily small enough for your little brother to swallow and ruin your birthday with a trip to the emergency room. Eldeem, however, modified it a little and made it light tight so you can actually stick little pieces of photo paper in there and make actual exposures through the minuscule aperture.
You can make a pinhole camera out of just about anything, but it's cool to see one made from a single Lego brick. If you want to try your own non-Lego pinhole photoraphy, check out this tutorial.
From: CNET