Video: Comedian Fakes Being Humans of New York Photographer
"I love these little gum spots on the ground! It's like a city of polka dots!"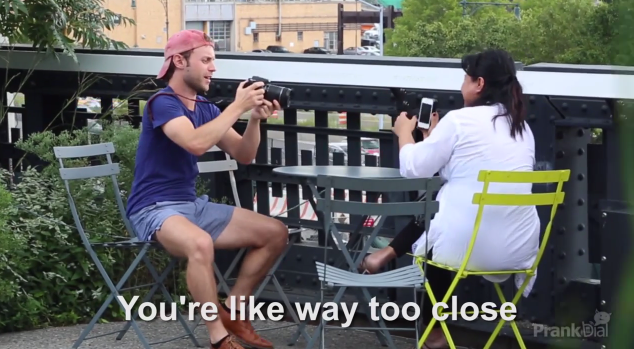 Human of New York's Brandon Stanton has been on his UN World Tour since mid-August (he's currently snapping strangers' portraits in India), but there are apparently still plenty of New Yorkers who are eager to have their face featured on his blog.
Yesterday, comedian Tyler Fischer posted a video of himself, dressed in a backward baseball cap with a DSLR in hand, duping enthusiastic strangers into believing he is Stanton and taking a number of terrible out-of-focus and up-nose shots along the way. At one point, a woman whose "portrait" Fischer is taking almost calls him out on his stunt. "I thought he was traveling, though?" she says. To which Fischer responds: "We sent interns. They said it was too dangerous."
Watch the full video below.
[Via Death and Taxes]