U.S. Forest Service Proposal Could Tighten Regulations for Still Photographers and Commercial Filmers
Permits to shoot on wilderness lands could cost up to $1,500 under new rules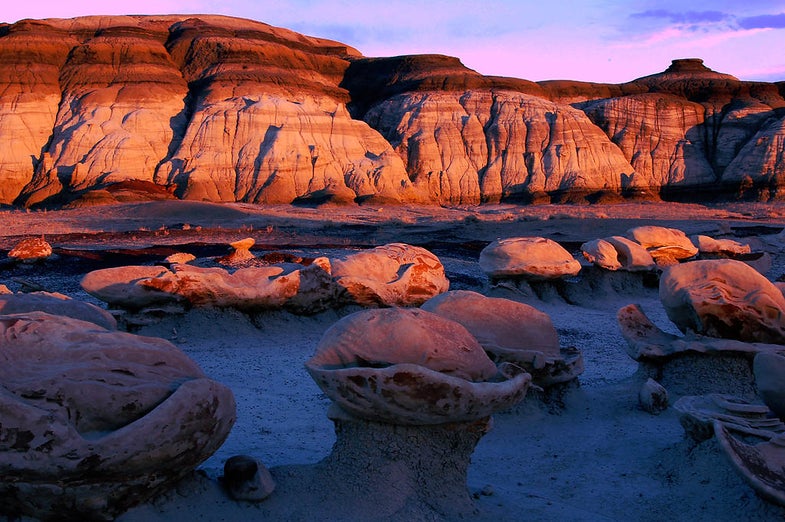 A new set of rules proposed by the U.S. Forest Service that would restrict wilderness filming had photographers and lawmakers up in arms this week.
Oregon's Statesman Journal reported that the U.S. Forest Service had proposed new guidelines calling for stricter regulations on commercial filming and still photography done on the 36 million acres of federal wilderness area. The rules would require members of the media, commercial outlets and non-profit groups to apply for special use permits (which could cost up to $1,500) except in cases of breaking news. Photographers and filmers shooting without a permit could be fined up to $1,000. The ambiguous language of the proposal made it unclear if the same permitting process would apply to SLR hobbyists or iPhone shooters.
"This proposed rule is vague and could have a major impact on the way the media captures, documents, and promotes our public lands," U.S. Rep Peter DeFazio told the Statesman Journal. "What does the Forest Service plan to do next—monitor Instagram accounts and fine users that post pictures of our wilderness areas?"
Others worried about the proposed rules infringing on First Amendment rights.
"The Forest Service needs to rethink any policy that subjects noncommercial photographs and recordings to a burdensome permitting process for something as simple as taking a picture with a cell phone," U.S. Sen. Ron Wyden told the Oregonian. "Especially where reporters and bloggers are concerned, this policy raises troubling questions about inappropriate government limits on activity clearly protected by the First Amendment."
Troubling as the guidelines may be, especially considering the current wording appears to include all forms of still photography, it's important to note that they aren't new. In fact, they've been in place for the past four years. According to wilderness photographer Moose Peterson, the wording found in the directive is very similar to what one would find when applying for permits to lead photograph workshops in national parks.
Acting Director of Wilderness for the U.S. Forest Service, Liz Close told the Statesman Journal that the new rules were drawn up from the 1964 Wilderness Act and is simply meant to preserve the character of these federal lands.
The proposal is open to public comment until Nov. 3. Read the full text of the directive here.