Manchester United Soccer Team Bans Tablet Photography In Old Trafford Stadium
No more blocking everyone's views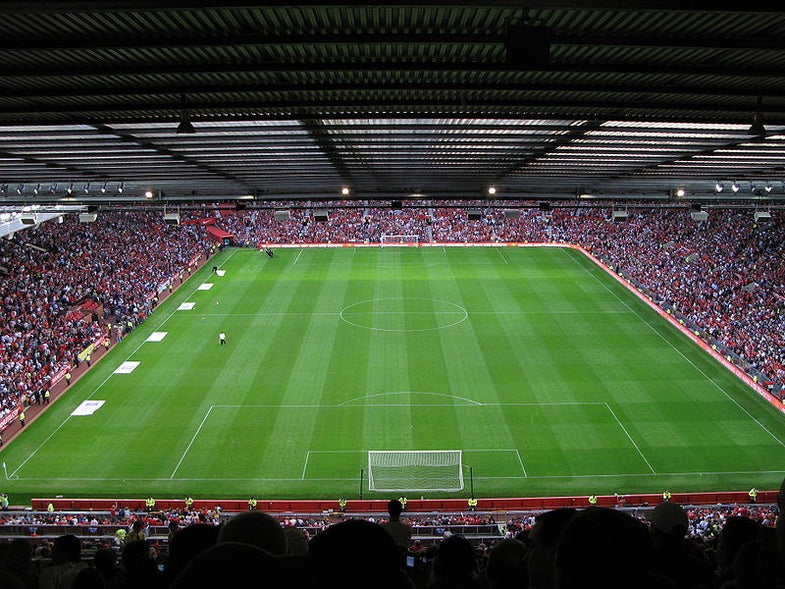 We're all for people taking pictures. It's the platform on which our entire existence is based. There are limits, though, including situations where trying to take a picture would ruin an experience for someone else. Sadly, tablets with cameras seem to fit that bill all too often. Now, at least one place is making attempts to curb this behavior, with the Manchester United Football Club preventing fans from bringing tablets (among other things) into Old Trafford stadium.
According to the Manchester Evening News, an email was sent to club supporters saying "We want to make you aware of an update to our Club policy regarding home matches. "Supporters cannot bring large electronic devices (bigger than 150mmx100mm) inside the stadium. For example, ipads or other tablet devices and laptops are now prohibited. Also please be aware that large bags, large cameras and liquids (with the exception of a small bottle of water with the top removed) are included in our list of prohibited items."
So any tablet more than 6×10″ isn't allowed in the venue—which we're sure that anyone sitting behind someone who decides that shooting a match with a tablet is a good idea will be thankful for. According to the Mirror, alongside the ban on large cameras and laptops, is to "stop supporters recording large portions of live matches on their tablet devices."
Hopefully, this will be the start of a wider spread move against people shooting with these view blockers, which are eminently unsuited for anything beyond video chat.
[via PetaPixel]
Image by Ian Mcallister = Imcall (Own work) [Public domain], via Wikimedia Commons