Video: Joby Shows The Intense Work That Goes Into Cave Photography Takes
You might want to skip this one if you're prone to claustrophobia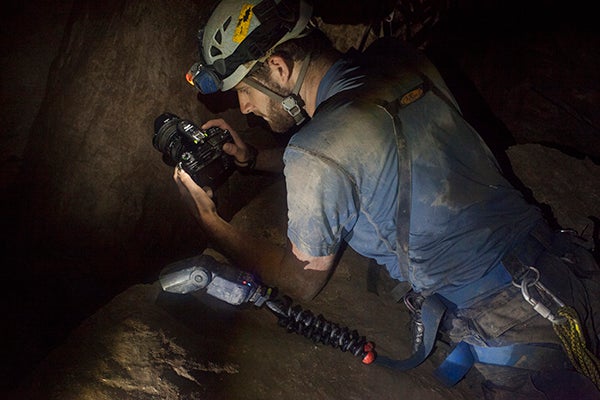 Amidst nature shooters, cave photographers are an even more rarified breed. You have to risk crawling, climbing, and exploring through some insanely tight spaces and potentially dangerous conditions, hauling your gear along with you, but with a payout of potentially breathtaking images.
Joby sent along two of its people with photographer Chris Higgins on an underground shoot, which you can see in the video below. And even if you can mentally prepare for how much work you think would go into a caving photography, actually watching it happen is something else. First, driving through the backwoods and hiking through forests just to get to a tiny, remote cave entrance. Then the slow and brutal descent, cramming through tiny cracks in the rock, and belaying down chasms to get to the space. Follow that with hours to set up the insane amount of light you need to illuminate these huge, underground spaces.
And then you have to do it all again in reverse.
It's an insane amount of work, but one that pays off in some truly astonishing photography. And for people who are already into caving, which Higgins was, it's a way of bringing a not widely known hobby into the views of many more people.