"Grandpa's Photos" Site Helps Identify A Grandfather's Photography Locations
Help Dave Tomkins discover the locations at which his grandfather's photos were taken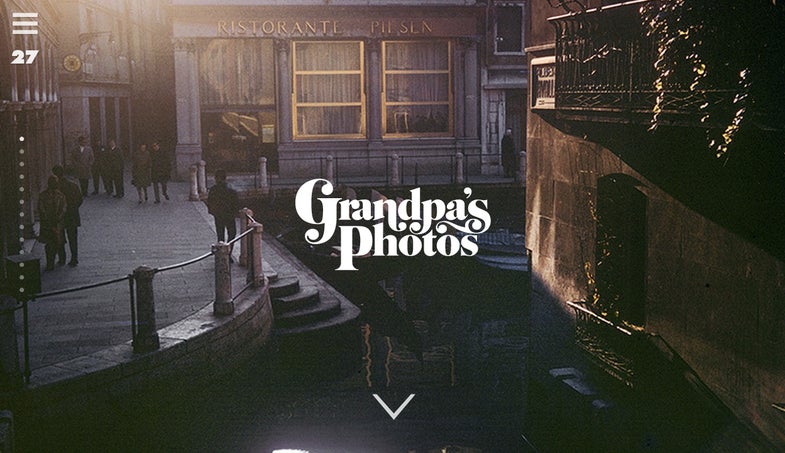 Dave Tomkins's grandfather was an avid photographer. Whenever he traveled, he'd bring along a Voigtlander Bessamatic, and put together a slideshow of his travels. While helping move his grandfather into an assisted living situation, Tomkins discovered a box of these slides, and has turned to the internet to discover where they were taken, with a project called Grandpa's Photos.
As Tomkins explains on the site:
The site has 100 images, taken all across the world. You can comment on each one, and help Tomkins discover the exact location of each. And, he's hoping, help him take new images that show what's there now, and compile them all together.
Already, the internet has started pouring out with information and support. Some of the locations are fairly obvious (like the Empire State Building), others are less so (a random hotel in Manhattan), and some might even not exist anymore. There's even a best guess map, so if you know a particular neighborhood, you might be able to help out.
It's an incredible project, and one that taps into the wide knowledge of random strangers on the internet to help bring a man and his grandfather closer together.
[via LaughingSquid]