Getty Announces New iOS App For Getty Images, iStock
Share, save, and embed straight from your phone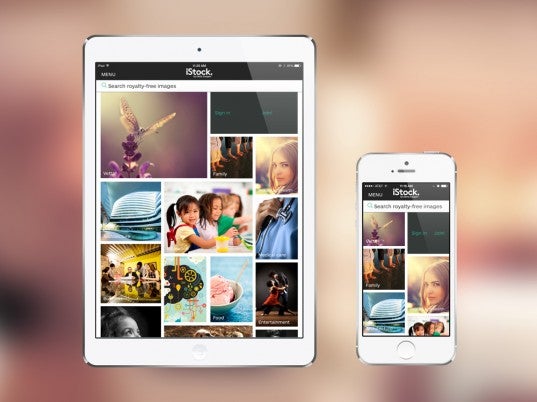 Starting with iStock, and next week spreading to the official Getty Images app, Getty has announced a major redesign of its iOS offerings. While iStock gets a new coat of paint, it's the sharing and embedding abilities that are set to come to Getty Images on July 17 that look the most interesting.
The new edition of iStock is available today, and has a new design, as well as the ability to tap on an image to add it to your lightbox. In one week's time, the Getty Images app will also update, with additional sharing and embedding tools. Getty gained a lot of attention for its move to free embeddable images from its immense archive earlier this year, and this seems something of a natural evolution of that same concept.
According to the press release, the new app allows "users to embed and share Getty Images' immense collection of the very best and unique imagery – at no cost – for non-commercial use on websites, blogs and social media channels, while on the go." Getting into specifics, it clarifies:
The new apps will require the iPhone 5 or iPad 3 or newer, and need to be running iOS 7.
It's debatable how much embedding people do directly from their phones and tablets, but for people who do content creation or blogging from their iPad, this could be a fantastic new feature.