Zenfolio Launches "Photographer Central" Directory For Finding Local Shooters
The popular portfolio site has now branched into a photographer directory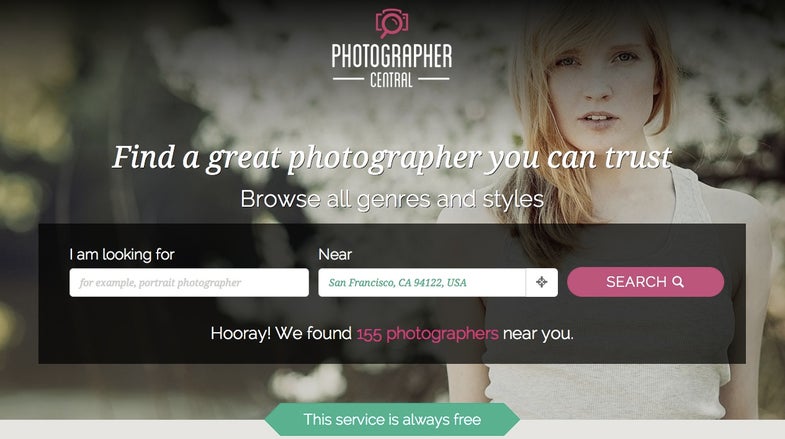 Zenfolio has rolled out a new tool, aimed at both at people looking for a photographer, and the shooters themselves. Photographer Central is a service that will let clients hunt down photographers, and for professionals it's another way of getting your name into the hands of potential clients.
On the client side, it's an incredibly easy, free service. Simply punch in your location, and what type of photographer you're looking for, and Photographer Central will pull up local professionals. From there, you can sort by style, price, location, or more. If you're a photographer, you can even use it to hunt down a second shooter. While it doesn't provide a direct rating system, Photographer Central does allow clients to comment on the photographer.
If you're a professional, getting your name on the service will cost you $300 for an annual listing, or $400 if you want to set up multiples under the same contact information (Zenfolio users are eligible for special deals). While this is an annual fee, it does mean that Photographer Central doesn't take a cut of any of the earnings, and interestingly, search results are displayed initially in a random order if they meet search criteria. No paying to be at the top of the list.
Whether it will pay off for photographers, or if clients will use it widely, remains to be seen. But the elegant design, large photos, and lack of intrusive advertising make it one of the cleaner and more elegant looking options out there. And with Zenfolio's skills behind it, it just might be the next big place to advertise.