Uber and EyeEm Team Up To Give You Free Rides For Your Photos
Take a picture of your journey, and you could win some free Uber credits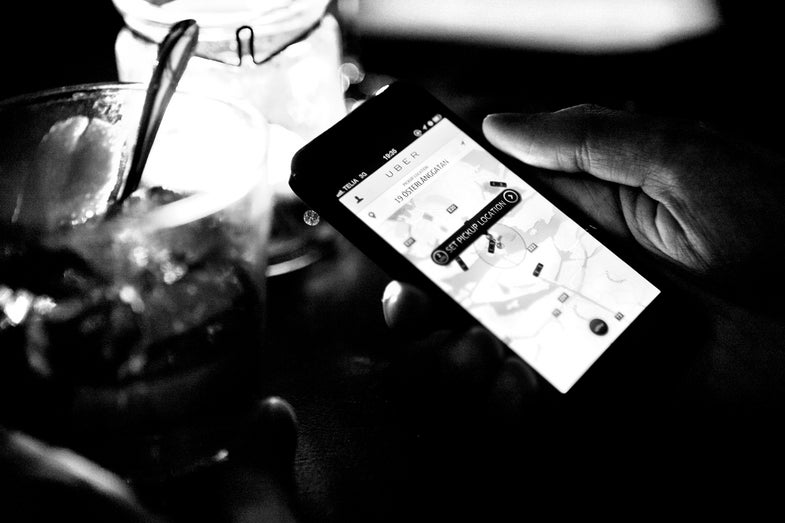 EyeEm has partnered with the popular ride-sharing app Uber to give users the chance to win a pile of free rides by snapping a photo of your journey. Calling the promotion "Capture the Ride with Uber", people who tag photos of their trip with that tagline are entered in the draw for a top prize of 100€ in Uber credits, and 2 runners-up will receive 50€ each. Even if you don't win, it still earns you a big discount on your first ride.
If you've never used Uber before, EyeEm has hooked up the promo codes UBERMISSIONUSA (for the US and gets you $20 off your first ride) or UBERMISSIONEU (for the EU and 20€ off your first ride). After that, you "photograph your driver, your ride and your destination" and tag them with "Capture the Ride with Uber", which puts them into this group, and enters you to win.
This seems part of a larger move to leverage social media photos into a way of paying for stuff. We've seen a number of ways to share and get freebies before, like a bar that'll give you cheap drinks, a pop-up restaurant that offered a free meal, even a hotel that offered a free night's stay to popular Instagrammers.
And if something as simple as snapping a good photo could net you a free ride home after a night out? We're all for it.
[via TechCrunch]