Watch This: Amazing Timelapse Shows a Supercell Storm Forming
An incredible view of mother nature doing her thing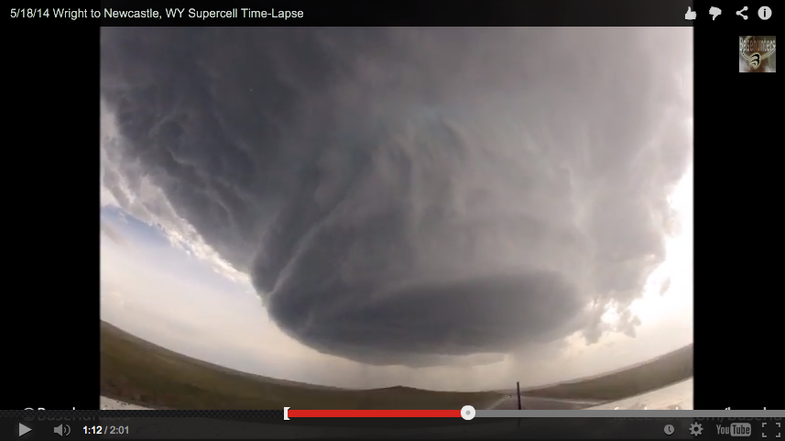 It's no secret that storm photographers can capture some truly amazing moments. Need proof? Just check out the work of Jim Reed or Mitch Dobrowner. You can also look below and find the awesome timelaps video of a supercell forming in Wyoming.
From the field of view, I'm going to guess the time lapse is shot with a GoPro, and it shows an elegant, yet somehow terrifying swirl of clouds take shape in the sky. The video was created by a group called Bashunters Chasing and you can find them here on Twitter.
It's amazing to think how awesome and accessible little cameras make things like this possible. I certainly wouldn't want to be there to see it (or film it), but I'm glad I can reap the rewards of others' hard work. Amazing stuff.
From: NPR