Automatically Craft A Narrative From Your Photos With Google Stories
Rely on Google's algorithms to pick your best and brightest images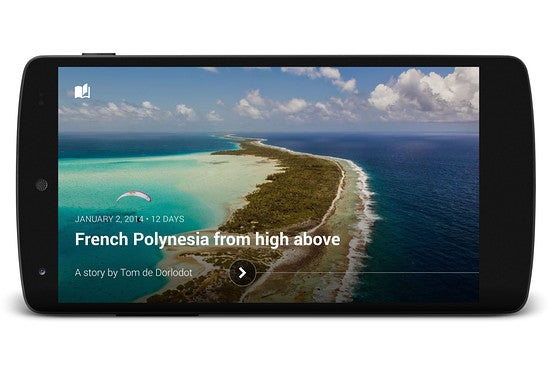 Ever come back from a holiday and balked at the idea of sorting through all your vacation pics to share the best with your friends? A newly announced tool called Google Stories could do that for you, automatically finding your best photos and assembling them into an animated and annotated slideshow of your activities.
The feature will roll out this week on the Google+ website and Android app, with iOS support in the near future. Stories takes your images and uses them to construct something of a chronological narrative, with an automatically generated title, animated text snippets, location information (including travel diagrams) and more.
You can see a few examples of it in action here, with these two being particularly nice.
A hands on report by Re/code discusses how Stories actually works, as well as some of the early problems it's facing. The algorithm it uses to groups images seems like it could use some work, location tagging isn't perfect and, with so many of these nifty Google tools, the amount of control you have is limited.
But for people who want an easy way to pull together their 500 photos from that trip to Hawaii, but don't want to spend hours paring the images down, Stories could be a great tool.
This comes as part of a large update to Google+ for Android, which will without a doubt eventually come to iOS, too.