Video: National Geographic Profiles Archivist Bill Bonner May Have the Best Job Ever
A brief look at the man in charge of National Geographic's vintage collection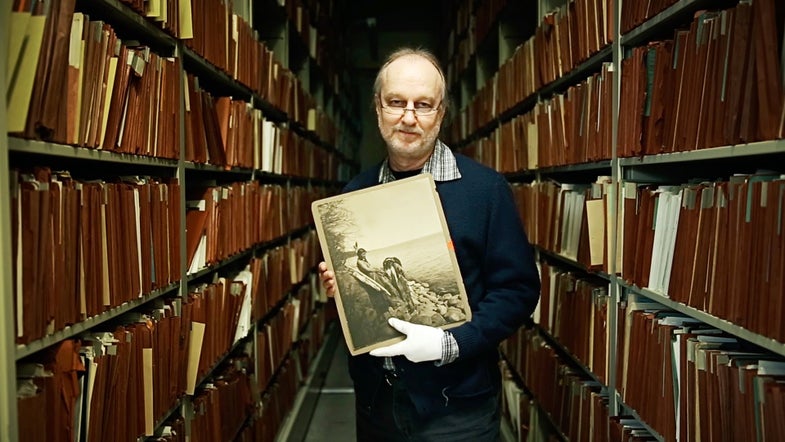 After more than 125 years of magazines, the archive of National Geographic is immense, stretching back into the 19th century. The older images are the purview of one man—Bill Bonner, archivist of National Geographic's vintage collection. With more than eight million images under his care, he's in charge of all the older images that belong the association.
Bonner was recently profiled in a video by National Geographic and Kathryn Carlson, and what's astonishing is not just the size of the image collection that he looks after, but also that he does it on his own—giving him a near encyclopedic knowledge of the photos that are under his care.
If you're interested in seeing more of National Geographic's older images, which might not make it into its monthly pages, the NatGeoFound Tumblr keeps up a constant stream of vintage offerings.