The Gold Standard in Online Photography Education [Sponsored Post]
The World's Largest Photography School Graduates to the Digital Age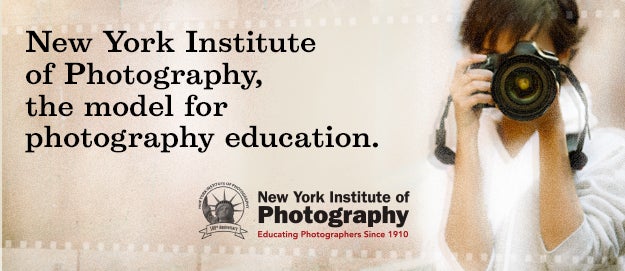 Founded in 1910, the New York Institute of Photography quickly became the model for photography education. In its early days, it had residential classes in New York and Chicago, and was popular among early filmmakers. And now, more than 100 years later, NYIP uses a distance education model to train photographers of all skill levels around the globe.
In December, the New York Institute of Photography migrated its flagship course, The Complete Course in Professional Photography, to an online learning center. Now, students around the world can enjoy the gold standard in photography education from any internet connected device, no matter where they are. Whether it's with a desktop, laptop, tablet, or smartphone, students will have access to brilliantly illustrated lessons and video demonstrations in stunning HD quality.
NYIP is the only online photography school to provide students access to a professional photography whose job it is to mentor students on their way to becoming a better photographer. So while students can study your course materials anytime you want, they never have to feel like they're on their own. It's this one-to-one teaching that makes the New York Institute of Photography so effective at helping photographers reach their goals.
Want to learn more about NYIP's online photography courses? Click here.