Shanks FX Pits Film vs Digital in a Stop-Motion Battle
The battle still rages over film vs digital, this time in a series of interesting stop-motion videos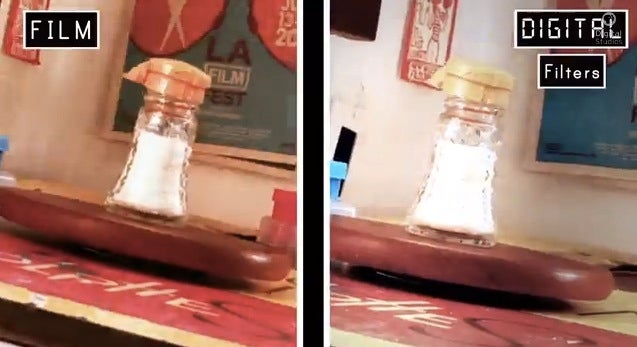 It's easy to find nice things to say about film photography. It offers high-resolution, wide dynamic range, and to some, an indescribable satisfaction that digital can't provide. Conversely, others will take up arms to argue the low-light and efficiency benefits of digital over film. But a filmmaker has now tried to give something more of an apple-to-apples comparison between the two, by shooting the same stop-motion scene, with the same lenses, between digital and film.
Shanks FX of PBS' Digital Studios, just released the video FILM vs. DIGITAL. He used a Canon 5D Mark II at ISO 400, and a Canon 7E loaded with ISO 400 Fujifilm film, and recorded the same stop-motion animations between both — asking his viewers which they preferred.
Honestly, scaled down to web-resolution, and zipping past at lightning speed with an animation, it's hard to really compare the two. You can see the difference in grain, and the video uses both filtered and RAW versions of the digital footage, so color comparison is out. But it does show that there's is a tangible difference. And to some folks, that's all that's important.
(via ISO1200)