Phlite Turns Your Camera Into a Lamp
Decorate and light your home with your old camera gear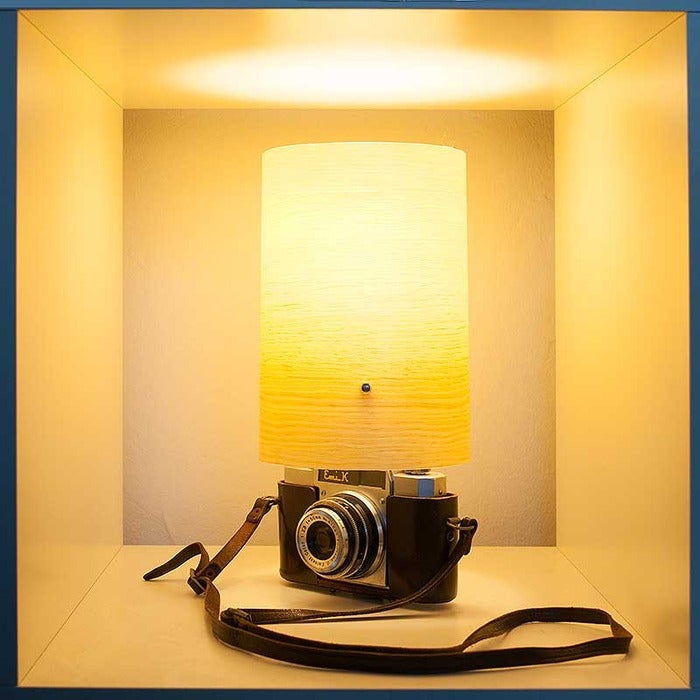 I am not a fan of kitschy camera stuff. I don't like posts about camera-shaped cakes or cameras made out of Legos (even though they're page view goldmines), but Phlite is actually pretty cool. Simply put, it's a lamp that fits into a camera's hot shoe or onto a tripod, letting you use your camera gear as decor.
The idea is the brainchild of an ex-pro photographer and it's currently in Kickstarter phase, so you can get in early if you want one at the start.
The light has a simple lampshade, a woven textile power cable, and a cable exit on the shade so it won't sit crooked when it's not mounted to a camera.
I have quite a few old film cameras that don't work anymore that would be a great fit with this thing. What camera would you put under one of these?