Late Photographer's Lost Images of Mt. St. Helens Discovered
Reid Blackburn's lost photos of Mt. St. Helens were shot just weeks before the volcano's eruption took his life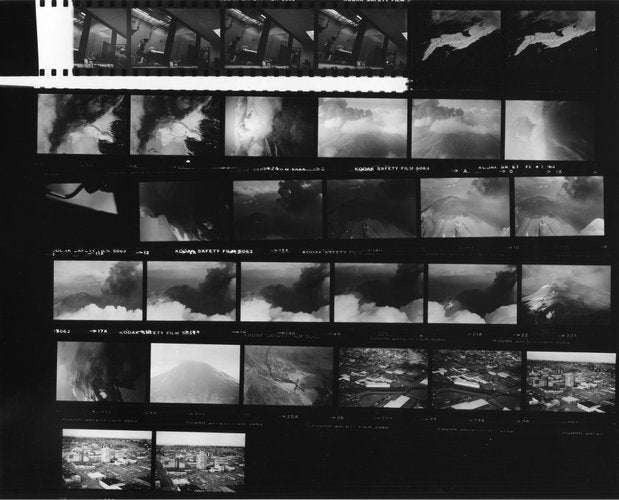 If it weren't a holiday-shortened week, I might think doing two posts about long-lost photo negatives in one day to be overkill. But, these recently-uncovered photos by Reid Blackburn of a pre-eruption Mt. St. Helens are too cool not to share.
The photos were shot in the spring of 1980, weeks before the historic and violent eruption that changed the landscape. Sadly, Blackburn was killed in volcanic blast, but his images live on.
According to a report by The Columbian, an outlet for which Blackburn used to work, the images were discovered by a photo assistant who was looking through some things in storage. When she came across an undeveloped roll of film, she had it processed and found photos of the volcano before the eruption.
There are other images of Mt. St. Helens before the blast of course, but Blackburn was a noted photojournalist and seeing his lost images of such an iconic location is pretty inspiring. Sadly, the article goes on to explain that there was actually a roll of film in his camera when he died, but it was so damaged by the blast that none of the photos could be saved.
With these recent finds, we can't help but wonder what other photographic treasures might be hiding out there in obscure places.