Here's a Giant Christmas Tree Made of 40 Tripods and Lots of Decorations
That's a lot of tripods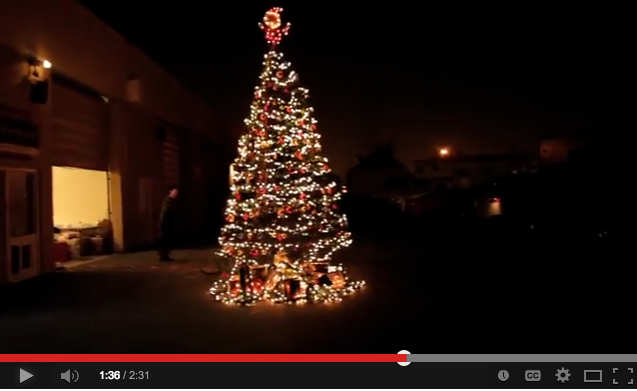 When the folks over at Custom SLR set out to build the "world's largest tripod Christmas tree," they likely didn't have much competition. But, that didn't stop them from taking 40 tripods and a whole slew of decorations and putting together a rather adorable holiday project.
Sure, it's kind of a publicity stunt, but Custom SLR ended up donating all of the ornaments to the Salvation army and the tripods to afterschool and non-profit youth photography programs.
Plus, watching the video will kill that much more time before you head out to the company holiday party.