Google Will Now Let You Make Your Own Street View
Make your own guided view of the world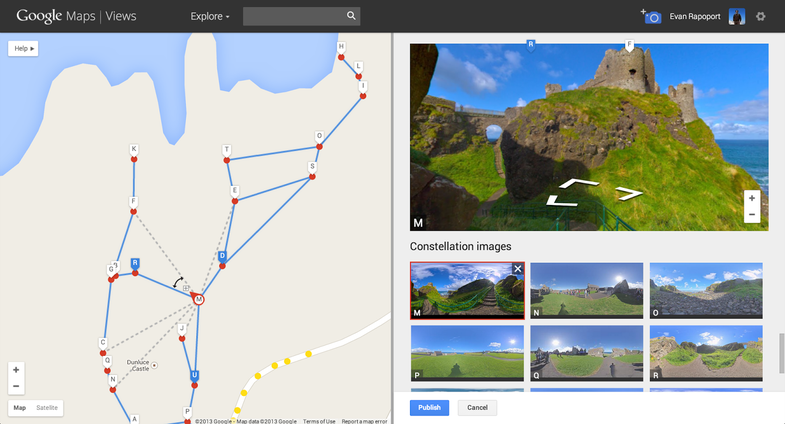 There's nothing like a local's guidance to really show you around a neighborhood — and now Google Maps is going to get exactly that sort of first-hand tour, as street view has opened its doors to all and sundry. Anyone with a DSLR or Android phone can now stitch together a street view walk of their favorite park, local haunt, or hidden gem, and upload it for all to see.
The new features is part of Google Views, and it allows you to place 360° panoramas on a map, and then set up pathways between them. Once that's set up, people can navigate between them just like they would a traditional Google street view.
You need to use Google photo spheres to set up the panoramas, which requires an Android device, or a DSLR (though, while Google says you need a DSLR, it sounds like any camera's panorama will do, as long as you add photo sphere XMP metadata to it).
Hopefully, this will lead to an explosion in alternate information on Google Maps — of locals giving guided walking tours, of people showing off shortcuts and backroads, of beautiful tours of public parks. And if you want to get involved, all you have to do is go out and shoot some panoramas!
[via Engadget]