Darkroom Equipment Reborn as a Clever Lamp
If you have some crafting skills, you could probably build one yourself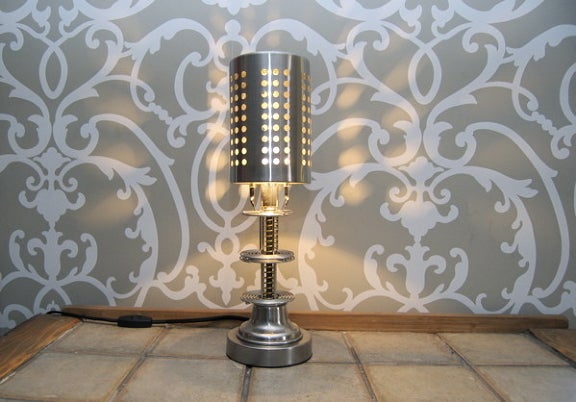 Usually, when we see someone has converted their old film gear into living room furniture, it's along the lines of a lampshade made from negatives. But this lamp by Québécois artist Jonas Bouchard is a far more elegant use of salvaged darkroom supplies, alongside other bits and pieces.
This project seems to be part of his Lampiste work, though it doesn't appear to be on his website or Facebook page anywhere. The pillar of the lamp is made of stacked metal developing reels (I would guess designed for 120 film, by their width). As for the rest of it, the lampshade looks to be a kitchen utensil jar, like this one from Ikea, along with a large metal spring coiling up the lamp's central column, and some manner of base.
For a lamp made entirely from repurposed and recycled items, it has a rather impressively unified esthetic, and in fact, looks like all the pieces belong together. It also goes to show that with a bit of chopping and welding skills, you could make a pretty impressive looking piece of furniture out of discarded bits and pieces.
[via Lomography, Recyclart]