Behind The Scenes Shooting a Ballerina with 20×24 Polaroid Film
Instant photography done slowly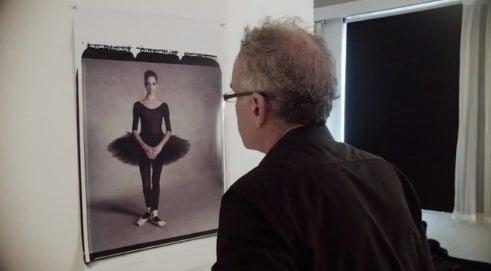 While instant film may be experiencing a resurgence in popularity thanks to the Impossible Project and the popular Instax cameras — but there are not many who are brave enough to attempt to use large format instant film. But photographer Douglas Dubler has done just that, shooting an incredible image series of a ballerina on 20×24-inch Polaroid film.
The images were shot as a cover piece and feature article for Digital Pro Photo magazine, and the process recorded on video by John Reuter. At ISO1200, Dubler explained some of the shoot, saying:
Shooting f45 requires a substantial amount of light, and with film that size, there's a huge amount of planning and posing that goes into each shot. But the results speak for themselves, and the instant film means that it's just a few minutes wait between taking the image, and seeing it in its full size and glory. No peering at a computer screen, or developing film and printing. And watching the video below, there's something magical about the reveal each time they pull off the backing paper from the print.