Zach Braff Photobomb Cause Wedding Photo to Go Viral
A famous face makes an wedding photo a hit on the web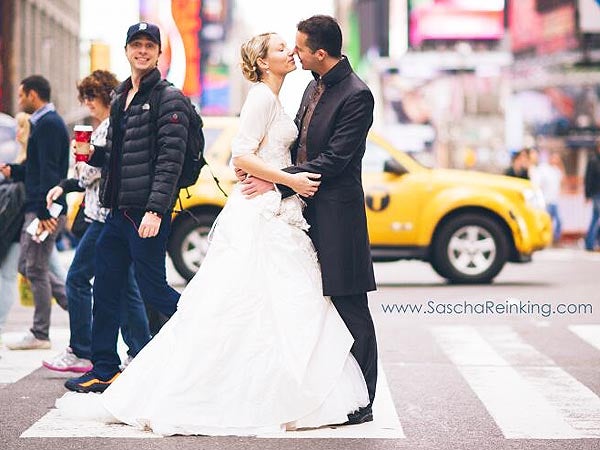 Andy Warhol is often quoted to have said, "My idea of a good picture is one that's in focus and of a famous person." Apparently that thought still holds up, because a Zack Braff "photobomb" of a wedding photo is currently one of the biggest things on the web.
Photographer Sascha Reinking was shooting a wedding in NYC when the star of Scrubs walked right through his shot and mugged for the camera. Once the photo hit social media, it was everywhere. Reinking tweeted it at Braff, who then retweeted it and drove literally millions of people to see it.
With such wide exposure, it will be interesting to see if the viral hit pays off for Reinken in the form of new business. This is the kind of publicity that you couldn't possibly buy even with an endless marketing budget.