Watch a NatGeo Photographer Crash a Camera Drone
What do you do when your 'copter loses control?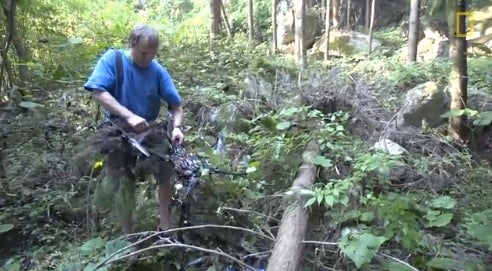 Drone photography exploded in popularity in recent years, but piloting can still be difficult. In fact, it's still fairly common for a session to end with them crashing. But even an experienced pilot sometimes isn't enough, as this dramatic video from National Geographic shows.
Photographer Carsten Peter and remote imaging engineer Brad Henning were flying a remote control drone in the Enshi Grand Canyon in China, when five minutes into the flight, the drone began acting irrationally, and wouldn't respond to controls. The device went plummeting into the underbrush, crashing to the floor.
Miraculously, it wasn't irreversibly damaged. Despite the gimbal being sheared off, three broken arms, broken landing gear, and severe cable damage, the crew were able to repair the drone, and managed to get 20 more flights out of it for the shoot. Which is an impressive repair, given how high it seems the camera was flying.
[via ISO1200]