Nokia Shows Off Lumia 1020 Smartphone Camera Raw Files
Nokia has proven that its claim of Raw .DNGs is for real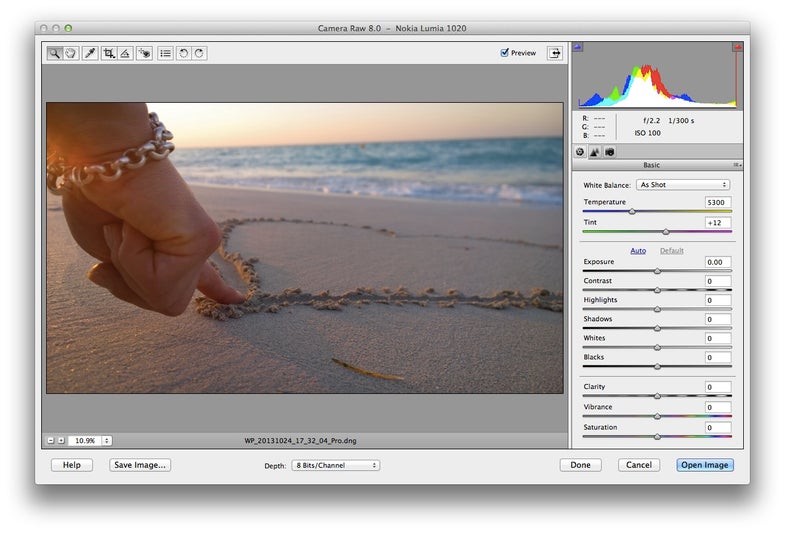 Recently Nokia announced that its flagship Lumia 1020 and Lumia 1520 devices would soon be getting the ability to shoot Raw images in the form of .DNGs. Now we've seen the first proof of that, with Nokia posting a handful of both the processed JPGs and the original Raws on its blog.
Unlike some other attempts to coax Raw data out of smartphones, which have been an abject failure, this seems to be the real deal. The .DNG files load up in Photoshop or Lightroom with the full suite of editing controls. And while you might not have as much latitude for recovering shadows or tweaking levels as you would with something with a larger sensor, the base capabilities are still there.
These two cameras won't default to capturing Raw. You'll need to alter the capture mode to "JPEG (5 MP) + DNG (38 MP)", which will give you not just the oversampled low res version for immediate use and sharing, but also the high-res version for later editing.
The one thing that remains to be seen is how much this will slow down shooting with these devices. Generating 40MB Raw files will quickly fill up even the heftiest of storage cards, and could potentially bring your phone to a crawling halt.
If you want to have a play with the files, they're all available to download on Nokia's blogpost.
[via DPReview Connect]