Google Confirms Overhauled Android Camera Tools in the Works
Get ready for RAW photos and burst mode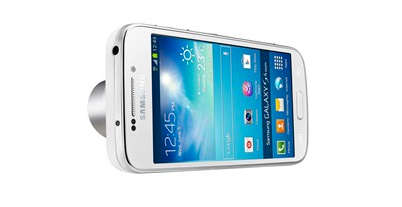 Earlier this month, a report from Ars Technica indicated that Google might be working on overhauled camera functionality for Android devices. Now Google has confirmed that new features are in the works, but unfortunately we don't have a timeline for when to expect them.
The original report arose from people digging through publicly published Android code, which revealed a new camera module in the works. It was reported that the overhauled API would allow for Raw photography, burst mode, face detection, and, most bizarrely, a removable camera.
Talking to CNET, Google representative Gina Scigliano confirmed that at least the burst mode and Raw are being worked on, and are being baked into the system. Apparently, support is now present in what's called the hardware abstraction layer (HAL), which is the part of the OS that handles communication between the hardware and the OS.
As Scigliano explains it:
The API to take advantage of these new tools is expected "in a future release", which is about as non-specific as you can get. More information is available through Google's own documentation.
No word on modular cameras or face detection, though.