How a Photographer Found a $30,000 Print in Storage
If you spotted this in your attic, would you know its value?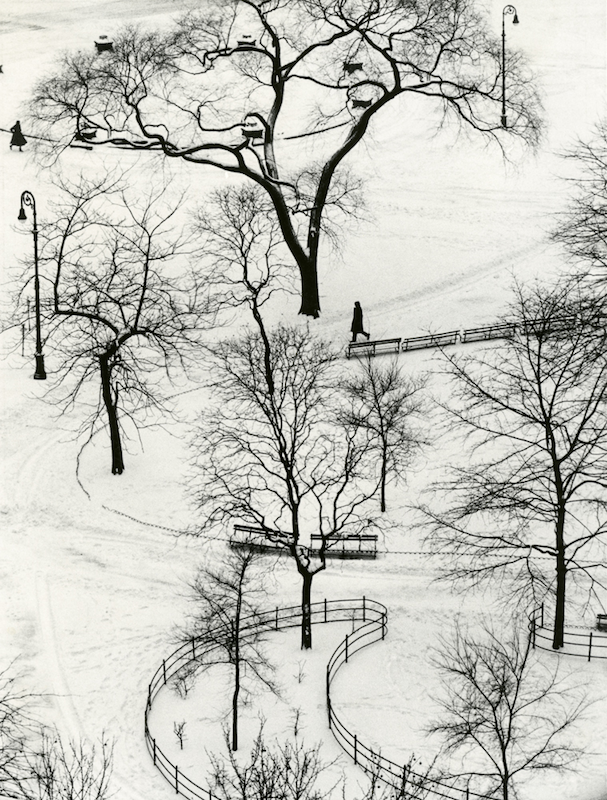 William Van Beckum is a photographer and teacher — and a man who happened into an incredibly valuable photograph that was on the verge of being thrown out.
Van Beckum lays out the full story over at PetaPixel, about how he was helping his father and step-mother clear out a storage unit, when they found an old photograph that they were thinking of throwing out. Instead of leaving it in the dumpster, Van Beckum was given it, and he went down the pathway of trying to identify the photograph based solely on a misspelled name on the matte board.
What he discovered was that it was an early print of Andre Kertesz' "Washington Square Park, 1954." And not only was it one of the original versions printed in the 1950s, but it was a rare type that was probably originally intended to be sent to a magazine or book company for reproduction.
It finally took a trip to New York City for proper verification and appraisal, and a valuation of $30,000-$45,000.
So, if nothing else, think twice before throwing out any old prints that you don't know the provenance of. Who knows, they just might be worth a small fortune.