Gifpop Kickstarter Will Turn GIFs To Lenticular Prints
Bring your favorite animation into the real world
Lenticular printing isn't a new technology, it's been around for decades, and a staple of childrens toys and cards for most of that time. But a new Kickstarter called Gifpop wants to turn those Cracker Jack level cards into something else — real world versions of your favorite animated GIFs.
With more than three weeks still to go on the clock, Gifpop has already raised more than 4x its original goal. Part of that you can probably attribute to the internet's ongoing love affair with animated GIFs, but it's also helped by the fact that backing the project is actually remarkably affordable. Just a $12 pledge will get you a custom GIF print, which can go all the way up to 5×5. And if you're willing to drop $30, you can also get limited edition GIF prints from three prominant GIF artists: 89-A, Mr. Div, and Davidope.
With so much money already raised, it won't be surprising if Gifpop hits its extended goals, like a widget that lets you get a cut for people who buy prints of your GIFs, or animated business cards and wedding invitations.
Unfortunately, the prints are limited to around ten frames of animation, so you won't be getting super smooth video conversion. But still, if you've ever wanted a real world version of a "deal with it" GIF, here's your chance!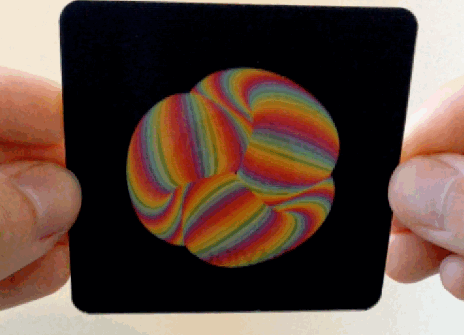 [via LaughingSquid)