Flickr iOS App Gets Automatic Uploading
A minor update to the Flickr app means your photos will automatically be sent to the service — and straightening them out just got a lot more easy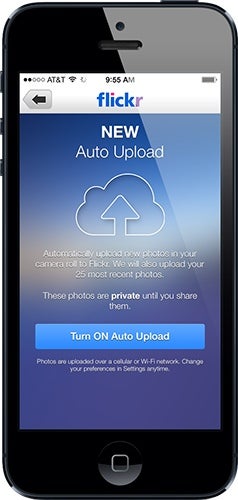 Flickr users on iOS have just received an update for the app that'll make it saving and fixing their photos that much more straightforward. The app update, which rolled out yesteday, brings auto uploading of camera photos to Flickr, as well as one touch straightening.
If you enable auto-upload, all the images that are on your camera roll will be automatically sent to Flickr. Thankfully, they'll all also be set to private, so you won't face any embarrassing photos being free for the world to see. The new feature can also be set to only work over Wi-Fi, or over Wi-Fi and cellular, so as to preserve your precious bandwidth for the month.
The app's other new feature with this update is one-touch, automatic straightening. Hit a single button, and the Flickr app will attempt to correct for any unwanted tilting in your photos.