Fake Photographer Scams Wedding Couples of $140,000
A New Jersey man stands accused of scamming $140,000 from 38 couples, and never delivering their wedding photos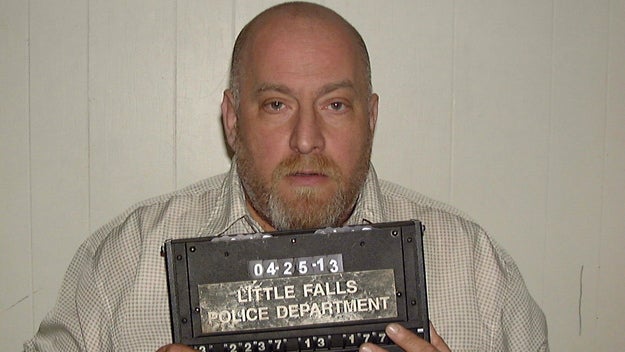 Wedding photography is a difficult business. It requires a lot of work from photographers, from the ceremony itself, to the hours spent in retouching and editing. And with the accompanying high prices, wedding couples rightly expect a high quality final product. But how would you feel if you spent $7,000 on a photographer, and then the photos never arrived? That's exactly what happened with 38 couples in New Jersey, who were scammed by Michael De Rubeis.
De Rubeis stands accused of taking nearly $140,000 from his clients, and never providing them with the final images. In New Jersey he will face six counts of theft by deception and six counts of impersonation, as reported by CBS. But this isn't just a matter of a photographer who took the photos and then didn't send them out at the end. De Rubeis seems to have engaged in a long and profitable scam for years. He was operating under the alias Michael Distasio, and this wasn't the first time he's done something like this.
Back in 2003, he was sued for deceptive practices in New York. The initial complaint brought forth a flood of other couples who had dealt with similar problems. He ended up being hit with more than 150 complaints. He apparently didn't deliver photos, when he did they were unusably bad, intentionally dodged contact with his clients, would send substitute photographers to events, and worked under a series of different names and companies so that the scam could keep going. Between him and his wife, the 2003 investigation unveiled they owned Creative Photography and Video, MKD Studio of Photography and Video, KM Photography and Video, Inc., CP Photography & Video, and operators of Impressive Images Photography and Design, Inc.
That 2003 case ended with De Rubeis being slapped with a court order banning him "taking money for jobs in New York state before completing them," but early 2004 saw him found another business, called Jonathan Michael Fine Art Photography. And now, almost a decade later, he's been running the same scams, but in New Jersey where he's under no such injunction. Which makes us wonder if this court case won't bring forth even more complaints of years of photographs that never eventuated.
And, as you might expect, the WeddingWire reviews for "Michael J. Distasio" are less than stellar.
[via Reddit]