Airman Takes War Photography Back to its Roots, Brings Tintypes to Afghanistan
Tintype photography is renowned for being a slow and exacting process, which makes it that much more impressive that Aerial Gunner Ed Drew took them during his tour in Afghanistan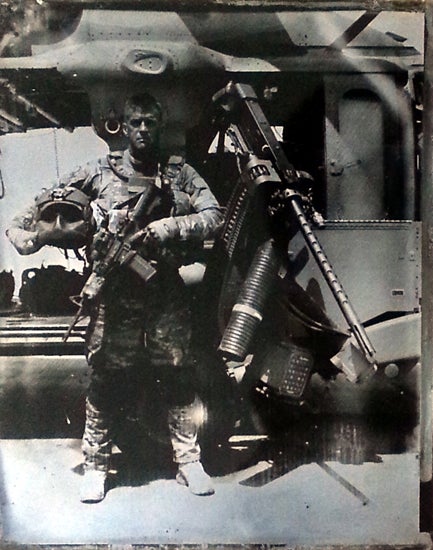 Ed Drew is a student at the San Francisco Art Institute, studying sculpture and photography. But what marks him out is that he's also in the California Air National Guard as an Aerial Gunner, and recently completed a tour in Afghanistan. While deployed, Drew took one of the oldest photography techniques still existing, and took it with him into the field.
Tintype photography has a long history on the battlefront, most famously during the Civil War. While for the time, tintypes were liked because they needed a relatively short exposure time — just ten seconds or so, that's considered pretty slow by modern perspectives, especially in a combat zone.
Yet even through the dust and chaos of Afghanistan, Drew managed to capture a number of his fellow servicemen, and the tintypes look just as incredible as anything from a century ago.
[via CBS News]