Photojournalist Breaks Own Record, Reveals 4,425 Camera Collection
Dilish Parekh has surpassed his own Guinness record for the largest camera collection in the world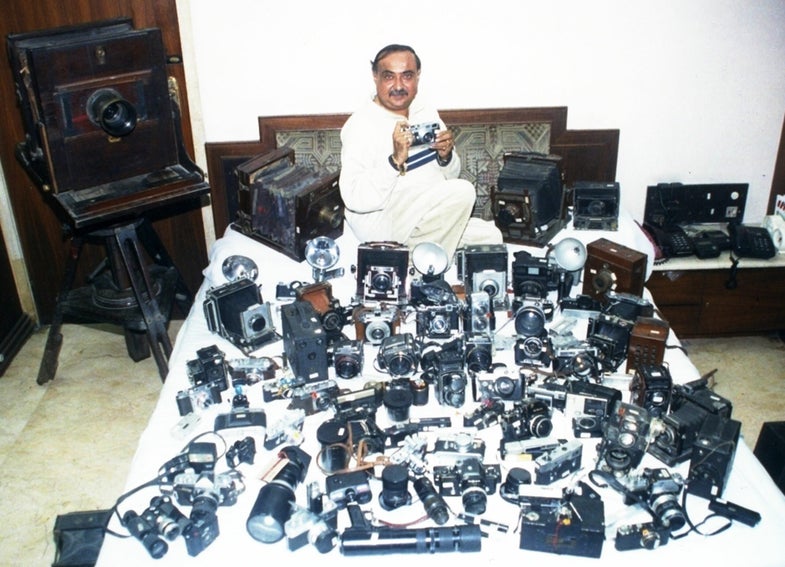 A Mumbai-based photojournalist has revealed an updated count of his incredible camera collection, which now clocks in at 4,425 different models, making him the Guinness record holder for the largest camera collection. Again.
Parekh first gained the record in 2003, with 2,634 antique cameras, and in the decade since he's gained almost another 2,000 models. While he obviously surpassed his own record some time ago, he apparently waited for World Photography Day to unveil his incredible collection.
Parekh has a number of rare gems in his collection, like the 1934 Leica 250 Reporter, which could hold special rolls of film, capable of up to 250 shots, and only 1000 were ever made; the Tessina L, a TLR which weighs just 5.5oz; and the Voigtländer Bessa II.
The man first started collecting when he inherited a collection of 600 cameras from his father, and decided to grow it from there.
So next time you look at your ever-growing collection of gear, just think that at least it's not as bad as this guys. Still, you could always go after the record for most number of lenses…
[via Petapixel, Via La Vida Leica, Via The Times of India]