NY Daily News Brings Famed Photos Into the Present
The New York Daily News has taken a series of its classic photos, and expertly overlaid them with their modern locations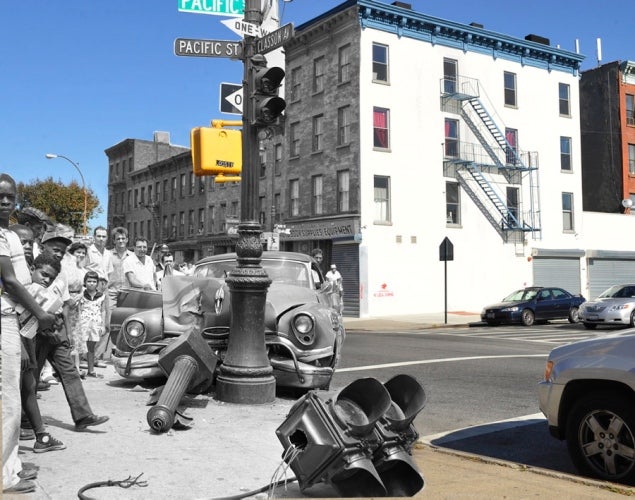 Projects like Dear Photograph and Looking Into the Past have made an artform of holding up an old photo against its modern location. But the NY Daily News has taken that one step further, and put together a photo series that artfully melds the old photos into painstakingly perfect edits of those current locations.
Put together over the course of a few years by photographer Marc A. Hermann, each image has the original perfectly stitched over the contemporary. Which means that Hermann would not only have had to have found the exact original location, but also matched shooting height, angle, and focal length, which makes his images match the originals so well.
You can see the entire 15 image slideshow over at the Daily News, and take a look at how the streets of New York have changed (or stayed the same) in the 60+ years since the originals were taken.
[via Metafilter]